Hire Mobile Application Developer
We are a team of dedicated software engineers. We build reliable, scalable and functional mobile applications. If you have an idea for a killer app, contact us and we will build it for you. Mobile applications are powerful software's that make your smartphones "Smart". iOS and Android platforms have taken the world by storm. What a few years ago seemed liked magic is now a reality. We help people realize their dreams. We help people to materialize their ideas. We help people make a better world.
Android App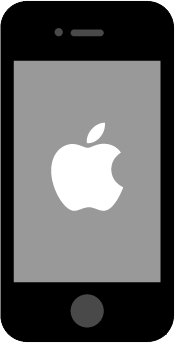 iPhone App
Windows App
Communication
The first phase of our development process is dedicated to discussion of the idea. We gather requirements and generate various use cases for the software. It is solely dedicated to communication with users and clients.
Design
In Phase two we design the architecture of the software . In this we provide our clients a quick prototype which is used for requirements gathering. On Successful completion of this phase, we move on to the next one.
Implementation
We dedicate ourselves to implementation of the product, which is based on solid design and architecture generated in earlier phases.
Test, Debug and Reiterate
Software Development is an ongoing process. We test the system on various devices and machines and ship the application to our clients. But the process continues and we keep fixing new bugs and implement changes as required by our clients and keep updating the application.